Together, we create custom wines tailored to your needs, aiming to satisfy your customers' tastes, current trends, and your market's expectations. Hand in hand, we craft the story of your wine (AOC, IGP, Vin de France, Vin du Monde Bio, Nature…), perform the blending you desire, and select the bottle, label, capsule, cork, and packaging to deliver a product with a unique personality.
For years, we have surrounded ourselves with dedicated partners (estate owners across various Bordeaux appellations, talented producers in France and abroad, trusted suppliers for dry goods, and logistics partners among the leaders in France) to produce and fulfill your orders promptly.
Our ambition? To create THE wine YOU are searching for!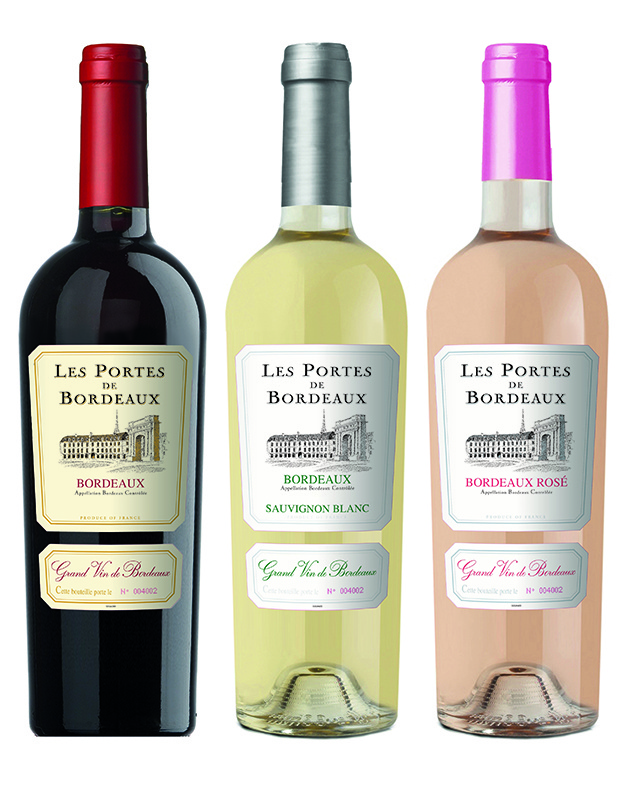 Les Portes de Bordeaux
The concept of Les Portes de Bordeaux is born from the history of Bordeaux and our passion for our city and its wine. Our teams carefully select the vintages that will make Les Portes de Bordeaux an elegant, charming, and enjoyable wine

Les Portes de Bordeaux
Bordeaux


Disponible en rouge, blanc et rosé





CR Bio
VDF ou IGP
Disponible en Merlot, Cabernet Sauvignon, Sauvignon et en rosé



Monsieur et Madame


Vin de France
Disponible en Merlot, Cabernet Sauvignon,  Chardonnay, Sauvignon, Rosé et Gros Manseng


Domaine de Fortunet


Côtes-de-Gascogne
Disponible en Colombard/Sauvignon et en Gros Manseng


Villa Pereire
Côtes-de-Provence


Sail Fish
IGP Méditerranée



Villa Amalia
Vin de France


Domaine de Segueirane
Côteaux-Varois-en-Provence


La Réserve Sainte-Gabrielle
IGP Alpes-de-Haute-Provence

Non-exhaustive list of brands. More information available upon request.
Depuis 10 ans, nous avons développé une véritable expertise dans la commercialisation de Grands Crus, en France et à l'export.
Nous entretenons des relations privilégiées avec de nombreuses propriétés prestigieuses afin de vous offrir les plus grands vins,
de France et du monde entier, à des prix très compétitifs.
A l'unité ou par six dans leur caisse bois d'origine, jeunes, vieux ou rares millésimes,
nous pouvons répondre à toutes vos demandes sur-mesure.
Pour tout renseignement, contactez Céline Muller : celine.muller@savas-sa.fr

Listening to trends and committed to innovating to satisfy a wide audience, we launched our advent calendar in 2019, featuring 24 half-bottles of wine from around the world, including France, Italy, South Africa, Spain, Portugal, Moldova, Argentina, and the United States.
This advent calendar is distributed in the United States, Japan, Taiwan, Mexico, and France. The majority of the wines are bottled in France and then stored at our logistics partner's facility.
Labeling, box assembly, bottle insertion, quality control, and pallet preparation – the entire packaging process of the calendar is carried out in France by a dedicated team of twenty-five people.

BRAND
Creating brands and stories tailored to your markets and customers. Selecting producers from around the world.

MARKETING & DESIGN
Custom label and packaging design, a wide range of classic or unique bottles, and various options for caps and corks.

LOGISTICS
Logistics support through our partner DARTESS, one of the leaders in France in wine logistics and packaging.