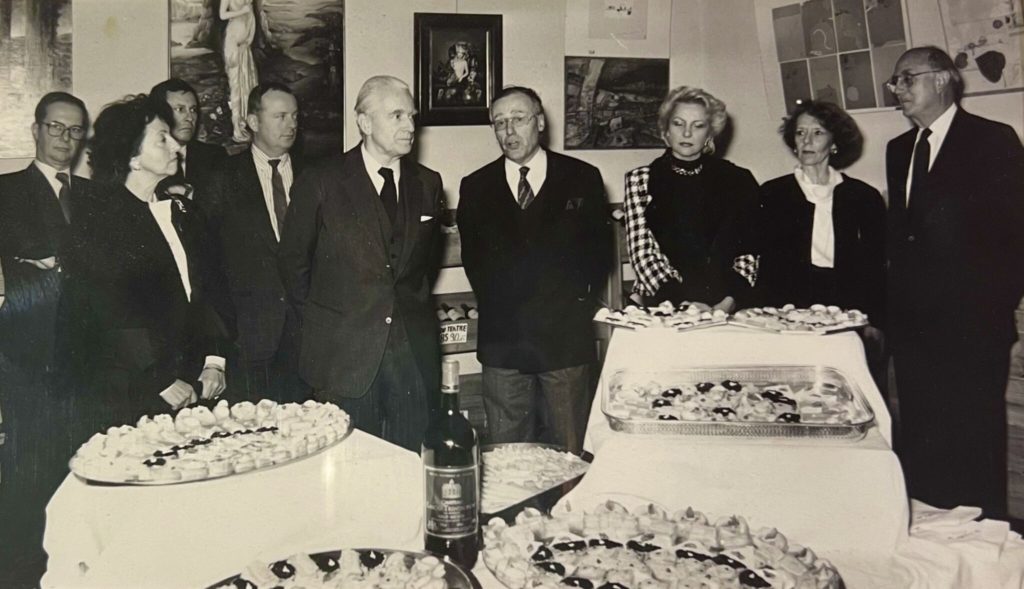 SAVAS was founded in 1975 by Madame Evelyne COURRIADES and Monsieur François GEORGE. However, the journey had already begun a decade earlier with the establishment of a Cash & Carry, "Le Caveau des Capucins," situated in the Capucins market, at the heart of Bordeaux.
Over the years and through various encounters, the company gained recognition among wholesalers and a few major retailers. It was in 2001 that they truly embarked on a strategy to conquer the French Retail market. In 1992, SAVAS made a significant turn towards the international market, supported by a team of dynamic young salespeople. Today, our wines are distributed in over twenty countries, with Exports accounting for 90% of our turnover.
Our primary Export markets include the United States (Trader Joe's, Monsieur Touton Sélection, Costco, Whole Foods…), Asia (Belluna, Daisei, Royal of Japan, Unique Fine Wines, Avic…), and the United Kingdom (Laithwaites). In France, our wines are available in Retail (Carrefour, Groupe Casino, Auchan, E. Leclerc Centers…) as well as on e-commerce platforms (Mondowine, Cdiscount, Veepee, and La Vignery).
Lastly, we also boast significant expertise in serving the restaurant industry and in trading Fine Wines, both in France and internationally.
In 2004, it became evident that the company was expanding and growing, necessitating a move! The destination Achard Street in the Bacalan district of Bordeaux. Simultaneously, the "Caveau des Capucins" transitioned to "Discount Vins," a warehouse resembling a depot-sales where individuals could purchase wine at competitive prices.
Fifteen years later, the entire team packed their bags once again, this time relocating to Caudéran, within a splendid Bordeaux residence. In the same year, 2019, "Discount Vins" transformed into "Mondowine," a welcoming wine cellar offering over 800 selections of wines, beers, and spirits from around the world, situated at 174 Achard Street.
Entrepreneurial and forward-thinking, Cyrille ROCHE, who took the reins in 2018, decided to launch "La Kitchen by Mondowine," a restaurant nestled within the "Mondowine" wine cellar. This innovative concept allows customers to savor all the wines, beers, and spirits directly at their table! Since its opening in November 2019, this unique concept has attracted numerous enthusiasts and epicureans.
Our ambition? To create the wine YOU are seeking!
Together, we craft tailor-made wines that suit your needs, catering to the preferences of your customers, current trends, and market expectations. Hand in hand, we write the story of your wine (AOC, IGP, Vin de France, Organic, Natural…), curate the blend you desire, choose its bottle, label, capsule, cork, and carton, all to offer you a product with a unique personality.
For years, we've surrounded ourselves with dedicated partners. The trusted relationships we build every day with our vineyard owners enable us to ensure the exclusivity of our products and provide qualitative and quantitative follow-up across several Bordeaux appellations. Whether in France or abroad, we're constantly on the lookout for talented producers, bringing you wines with diverse aromatic profiles that align with emerging consumption trends. Lastly, we offer logistical support through our partner, one of France's leaders in wine logistics and packaging. All our wines are bottled and stored in their warehouses located in Blanquefort, a Bordeaux suburb.
Available and responsive, we're here to listen, produce, and promptly fulfill your needs.